How the grow machine works
Grow two to three ounces every three months. Annaboto automates and optimizes the growing environment. Our unique approach makes it simple to grow pesticide-free cannabis at home.
See for yourself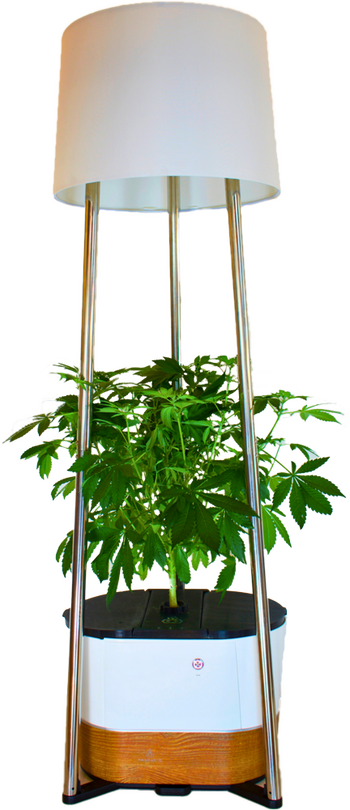 ANNABOTO COMES WITH AN ASSISTANT
Annaboto comes with a full-featured phone App for monitoring and maintenance of your grow.
App Home - Control and monitor Annaboto from your phone


Plant View - View your plant anytime, download a timelapse of its growth, and estimate the harvest date


Device Settings - Monitor environment and adjust with software-controlled outlets (e.g. humidifier)

No detail is overlooked and you can easily get alerts and manage your plant from anywhere.
This is not your average growing machine. Designed to beautifully share your living space, Annaboto's technology combines hydroponics, artificial intelligence, and robotics to create a hassle-free growing experience.

The Annaboto